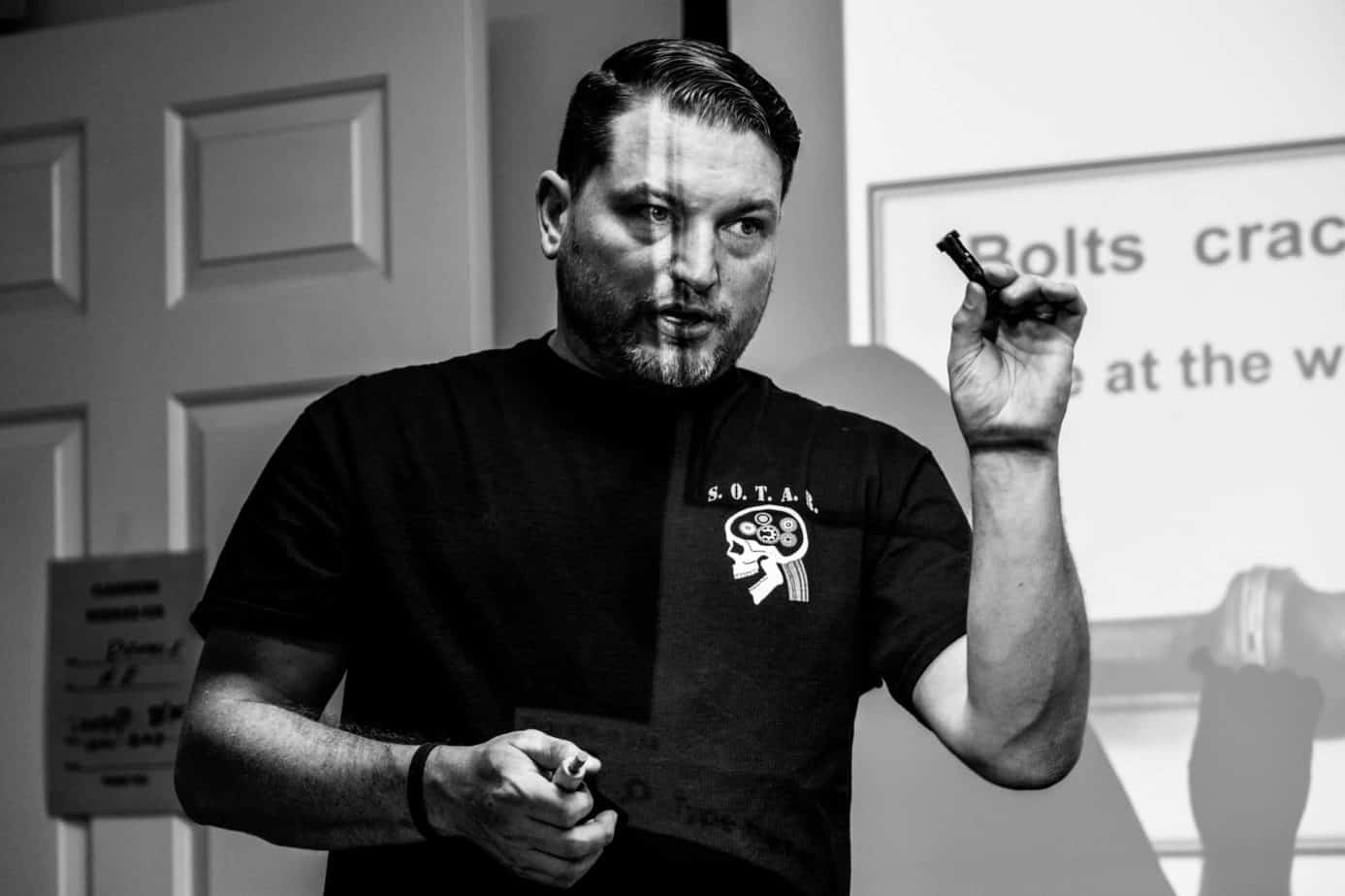 Chad Albrecht is a Master Gunsmith, AR-15 Armorer and Technical Instructor. He is the founder of School of the American Rifle, a technical school that focuses on the popular and modular, direct-impingement AR-15 Rifle. Chad is dedicated to guiding students of all skill levels to develop a deep and thorough understanding of the AR-15.
In 2004 Chad completed an Apprentice Program under the tutelage of Master Gunsmith Scott Scharf. Employed by Scotts Gunsmithing, he served as a gunsmith for over 10 years. During that period, Chad took an affinity to the AR-15 platform, developing a reputation as Baltimore/Washington's premier AR-15 Gunsmith. Since founding School of the American Rifle in 2015, he has steadily built and expanded that reputation to become one of the most highly sought after AR-15 technical experts in the nation. To date, over 11,000 AR-15's have been serviced by Chad in his capacities as a Gunsmith and Technical Instructor.
Chad exhibits a passion for teaching and unparalleled attention to detail. He has trained individuals from numerous local, state, and federal law enforcement agencies including; Baltimore City SWAT, NYPD, LAPD, Maryland State Police, US Marshal Service, US Customs and Border Protection, US Secret Service, and Federal Air Marshal Service. Multiple national and local level manufacturers send their employees to receive regular training from Chad at School of the American Rifle.
Chad has worked with Roger Wang of Forward Controls Design and Mark Brown of Mark Brown Custom on product development. He has developed and produced multiple AR-15 tools and gauges.
Chad is a regular contributor of technical AR-15 topics to the Primary & Secondary Network and AR Build Junkie.